Helpful articles to get started, insights, and best practices.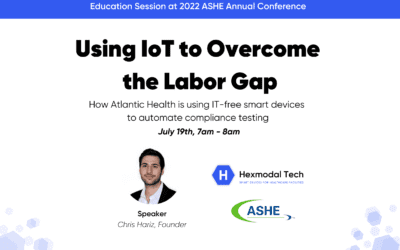 Our team is excited to participate in the annual 2022 ASHE Annual Conference in Boston July 17-20! We will be hosting an official Educational Session (with breakfast provided!)
and showcasing the next generation of our IT-free Smart Devices at Booth #1132.
See the magic of IT free, automatic testing.
Enter your email and we'll organize a FREE demo kit for you to try.