Our team is excited to participate in the annual 2022 ASHE Annual Conference in Boston July 17-20! We will be hosting an official Educational Session (with breakfast provided!) and showcasing the next generation of our IT-free Smart Devices at Booth #1132. 
Meet us at our Booth #1132 where we will be demonstrating how our newest IT-Free Smart Devices are automating the entire life safety testing and compliance processes for healthcare facilities managers. 
See how our devices are automating these ECs
Smart Exit Signs & Emergency Lights

Room Pressure Monitor

Cold Storage Temperature Monitor

Leak detection

Tamper detection

Smart Fire Extinguisher Gauge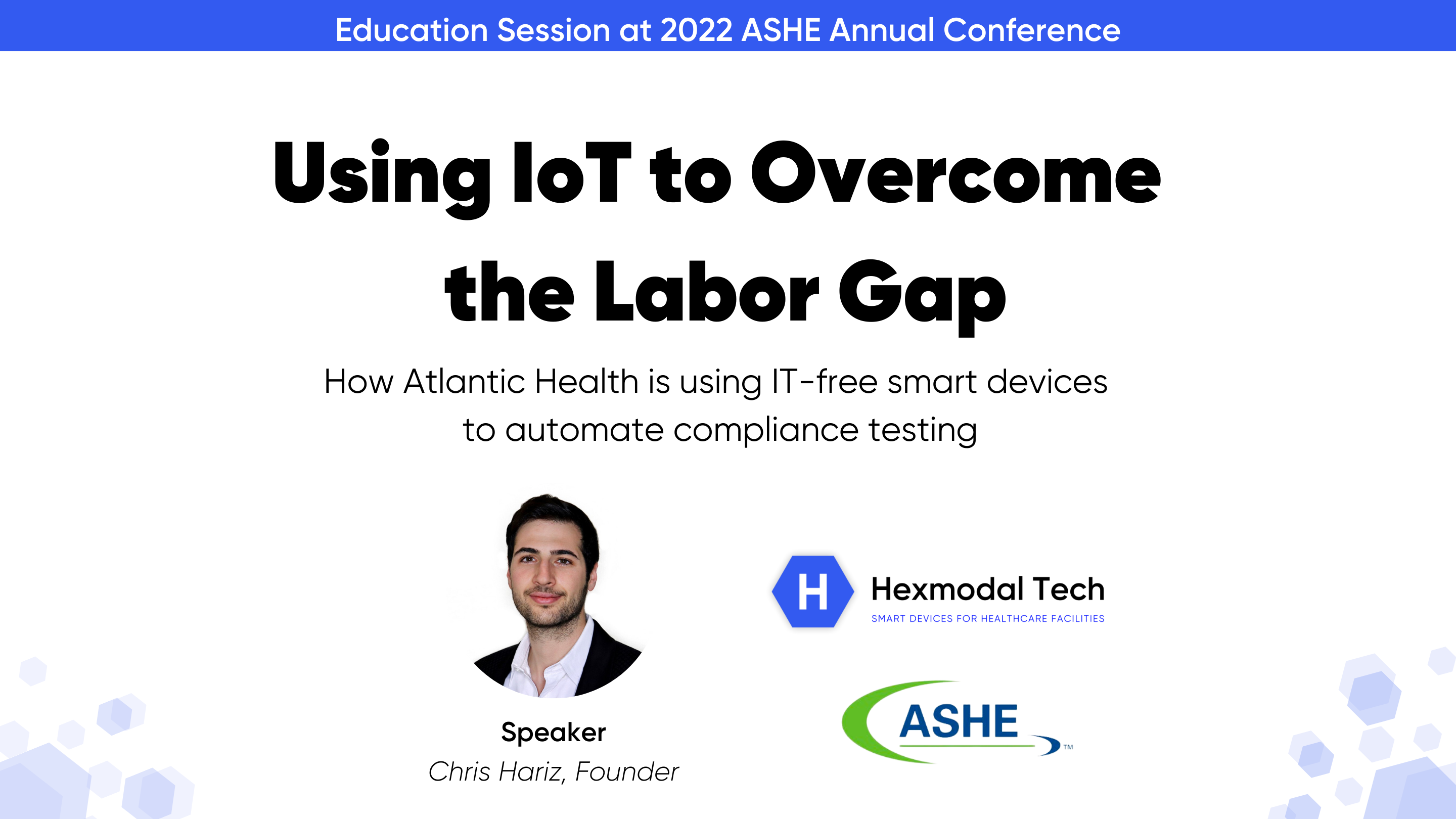 Join us on July 19th at 7am-8am
Join our Educational Session at 2022 ASHE Annual
19 July: 7am – 8am
Breakfast Provided
Earn 1 CEC (ASHE/AHA)
Sign up to this event to receive latest updates and engage into conversations here.
Using IoT to Overcome the Labor Gap:
How Atlantic Health is using IT-free smart devices to automate compliance testing
What you'll learn
Among the greatest challenges facing Healthcare Facility Managers is the impact of the national labor shortage on their teams. This case study explores how Atlantic Health is creating 1,000s of labor hours each year by leveraging wireless Smart Devices to automate their compliance busy work – without using their local networks or involving IT.
Reach out if you'd like to arrange meetings with us in Boston or have any questions to team@hexmodal.com! 
Looking forward to seeing you there!