How to Avoid the 6th Most Common TJC Deficiency: Emergency Lighting
This is the summary of Hexmodal's webinar with Atlantic Health System. Watch full episode here.
Problem
In 2020, Emergency Lighting was the 6th most common cause of deficiencies during TJC inspections. TJC has signaled a new focus on Outpatient Buildings – structures where battery-powered emergency lighting is most common. 
CMS requires regular emergency lighting testing and recordkeeping in EC 02.05.07, EP 1, and EP 2 – mandatory monthly 30 second tests and visual inspection of EXIT signs and mandatory yearly 30 minute tests. 
But even if your lights are in working order you can still land a deficiency! Failure to keep accurate records, including test date, light location, and results will lead to a citation. If a light does fail a test, repairs must be made within 48 hours and the entire correction cycle, including work orders and retests, documented.
"Even if your lights are in working order you can still land a deficiency! Failure to keep accurate records, including test date, light location, and results will lead to a citation."
Besides being unreliable, and potentially leading to a TJC deficiency, manual testing of emergency lighting is a major operational headache and time sink. On average, a hospital wastes 200 hours every year keeping their lights in compliance.
#1 Cause of Emergency Light Deficiencies is Human Error
Pencil whipping reports
Employee not testing lights (and often falsifying records) is the number one cause of deficiencies in healthcare settings. As a facilities director responsible for compliance and safety of your facilities, it is important to ask yourself "Do I trust the person testing e-lights? Do I have a way to verify testing is being done?"
Poor record-keeping
At all times records must be kept that show a specific light has been tested, the result, location, and date. Compliance issues occur when paper reports are lost, are insufficiently detailed, or not kept at all.. 
Good faith mistakes
People make mistakes, it's just human. That said, it's important to have systems in place to catch good faith errors when they happen, such as when a light gets missed for testing or a report is not properly filled out.
How Hexmodal Solved This Problem for Atlantic Health System
Click here to see how Hexmodal helped Atlantic Health permanently eliminate E-Light testing with automation.
The best way to solve compliance issues caused by human error is to take the human out of the equation. Hexmodal's Smart Emergency lighting system accomplishes exactly that. 
Sabina Certa, a Construction Controller, Property Management for Atlantic Health in Morristown, talks about her experience managing E-light testing in over 400 buildings, both before and after adopting Hexmodal's system.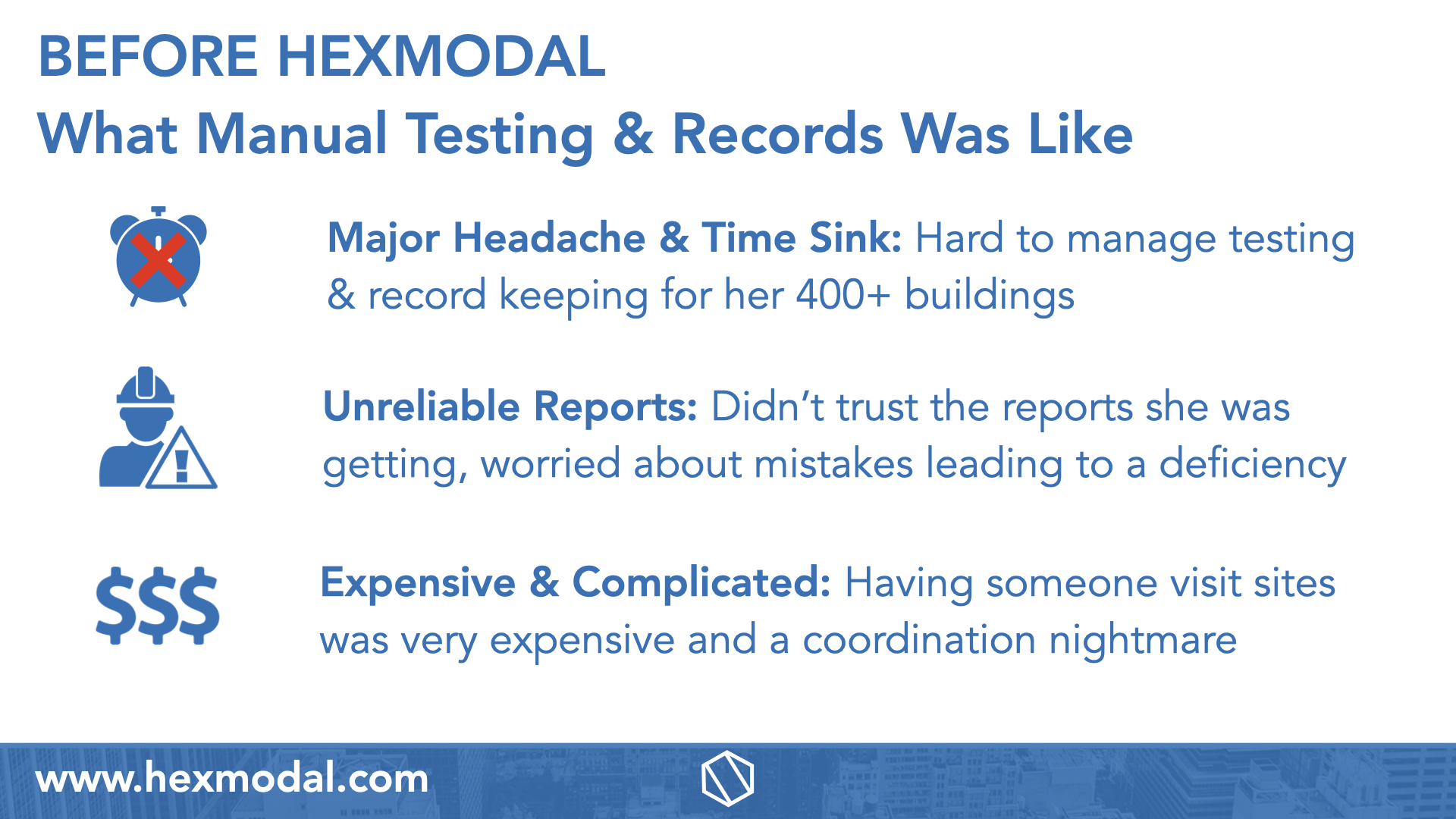 Before Hexmodal: Manual Testing & Records
Hexmodal's Smart Emergency Lights were extremely simple to set up with no upfront cost or IT involvement: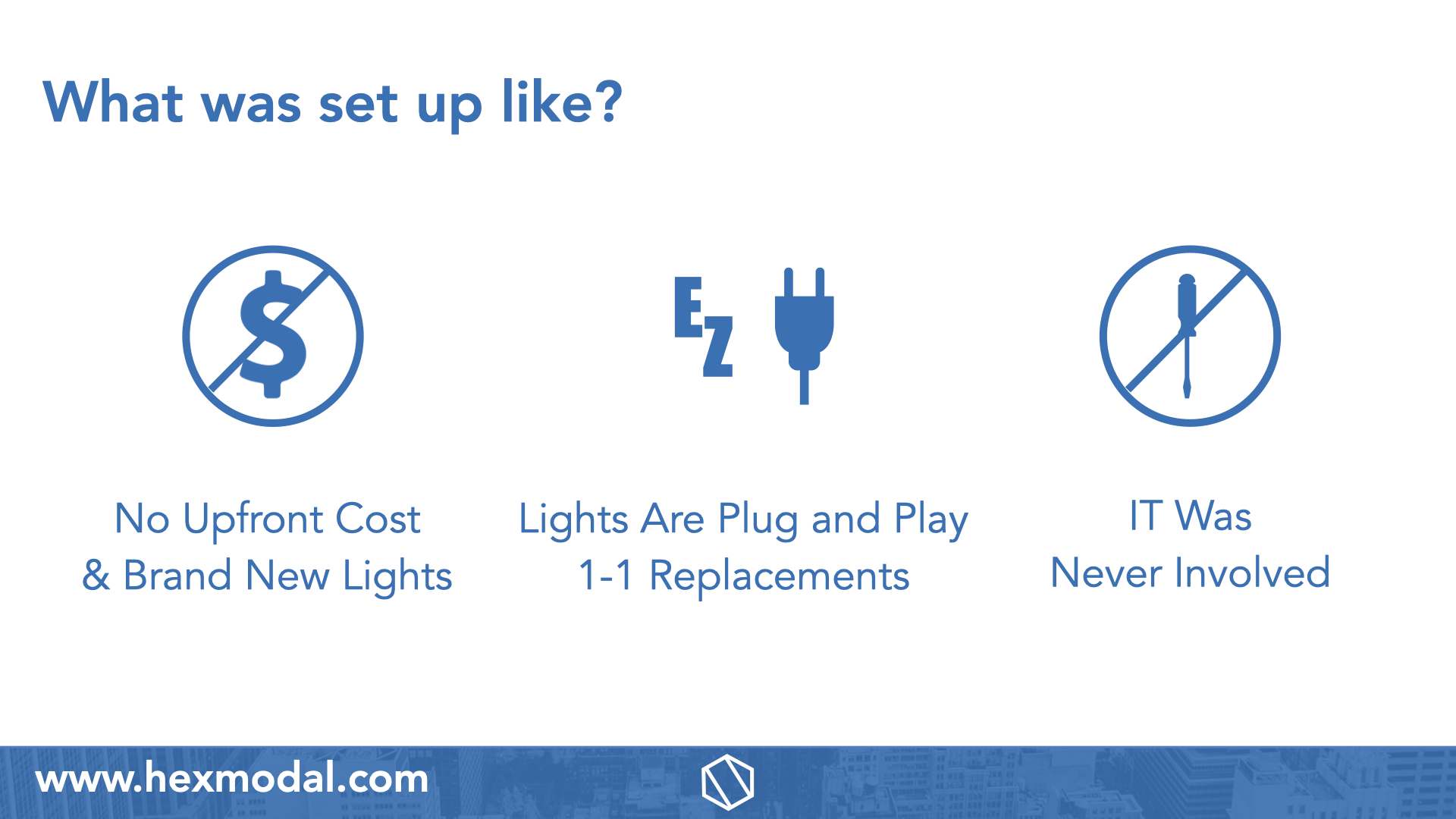 After a quick setup process Sabina and Atlantic Health benefit from the following features!
Automated Testing

Schedulable tests

Online Digital Records

Instant Failure Alerts

Free Replacement parts
Hexmodal's Smart Emergency Lights not only helps with compliance but also streamlines the whole process of testing saving hundreds of man-hours and thousands of dollars every year.
Want to automate your testing? Contact
Christopher Hariz
Founder
818-531-2947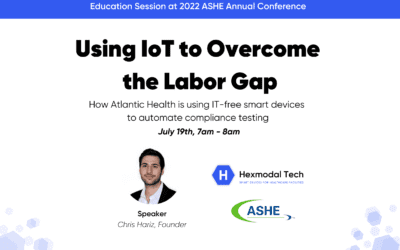 Our team is excited to participate in the annual 2022 ASHE Annual Conference in Boston July 17-20! We will be hosting an official Educational Session (with breakfast provided!)
and showcasing the next generation of our IT-free Smart Devices at Booth #1132.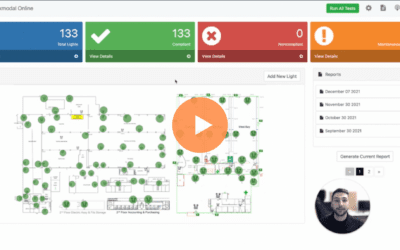 Chris introduces the latest updates to the compliance platform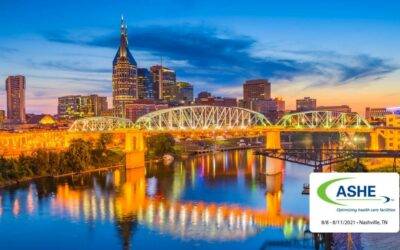 The ASHE Annual Conference 2021 in Nashville brings together the nation's top experts and practitioners in healthcare facilities management and engineering! We're very excited to meet all of you there and welcome you to our Booth #421!
See the magic of IT free, automatic testing.
Enter your email and we'll organize a FREE demo kit for you to try.